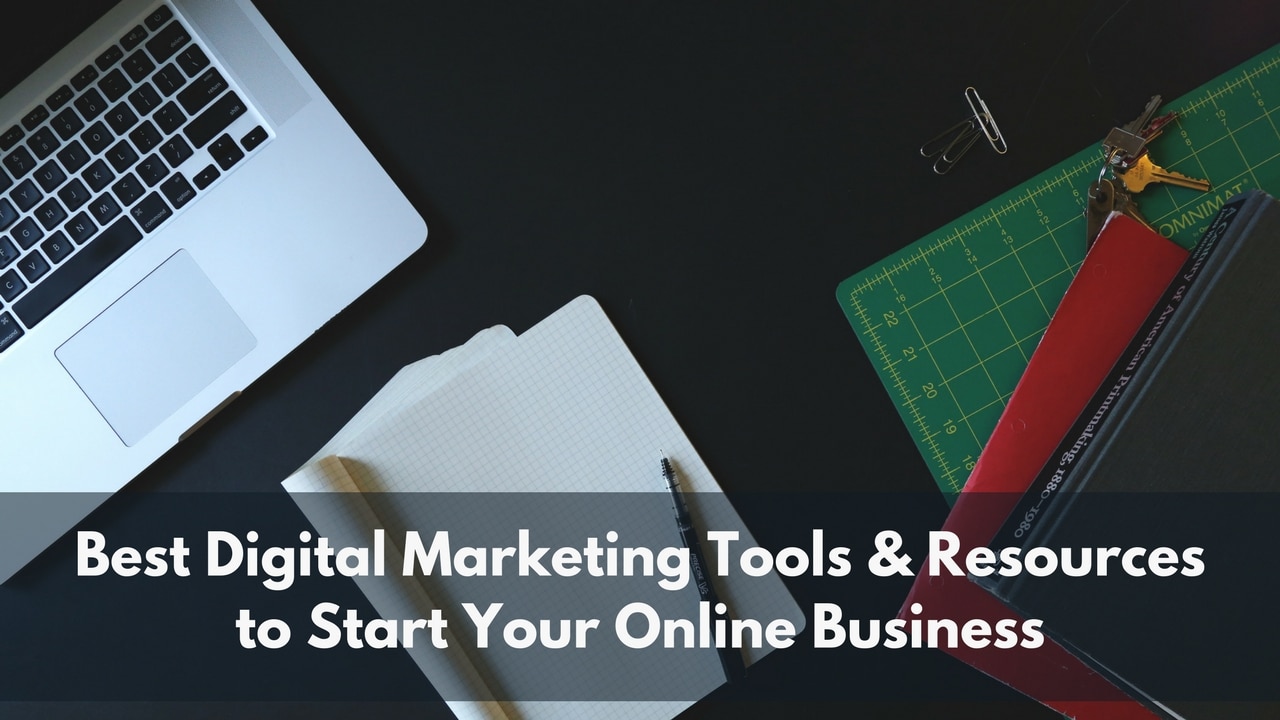 Are you struggling to launch your online business?
Feeling overwhelmed with all the software, plugins and themes available and don't know which ones to choose to use to sell your ebooks, online courses, membership and coaching services?
If so, then don't despair. In this post I'll share with you the best digital marketing tools we use daily to run our business.
1. Domain Names – Namecheap
If you're just getting started online, and haven't chosen a domain name as yet, then look no further then Namecheap to be your primary registrar.
I've used many registrars in the past including Godaddy, 1&1 and Name.com, but I've settled on using Namecheap as my goto registrar for the past 4 years.
Here's why you should use Namecheap for domains:
– 24/7 live support via email, chat and phone
– Competitive pricing on the domains and SSL certificates (with low renewal rates)
– Intuitive user interface
– Easy to setup SSL certificates and domains
If you're looking for a reliable registrar that values your time, money and privacy, then definitely go with Namecheap.
2. Hosting – Siteground and A2 Hosting
If you want to create a good user experience then choosing the right hosting service for your website is crucial. Not choosing the right hosting can cost you a ton of time, money and energy. Your site will be down frequently, you'll have slow loading times for your web pages, and get poor customer service.
Over the past 10 years I've used over a dozen hosting companies for my sites as well as for my clients including Hostgator, Bluehost, JustHost, Hawkhost, 1 & 1, Knownhost, Namecheap, A2 Hosting, Siteground, Homestead, and many others. Some of them have been terrible, and some haven't let me down in the years I've used them.
In terms of shared hosting I primarily look for the following:
– High uptime (99.9%+)
– Great customer service (24/7/365 via phone, chat, and email)
– Competitive pricing
– Unlimited storage
– Solid state drives
There are many other features that you can look for including free migration, SSL, domain privacy, and domains with the hosting purchase as well.
If you're looking for a good shared host that is reliable and meets most of these criteria, then you'll be happy with Siteground and A2 Hosting.
3. CMS – WordPress
The content management system that you use to build your site on is crucial for building an online business. I always recommend building your website on WordPress as you can get it up and running within seconds (literally with 1 click using softaculous in Cpanel).
There's also many free and premium plugins that will help with every facet of your business, as well as the ability to control the design and setup sales funnels.
To get started with WordPress, you can simply login to your webhost's cpanel, and click on install WordPress.
4. WordPress Theme – Studiopress or Thrive Themes
Choosing the right theme for your online business can be challenging. There are many themes to choose from including Themeforest, Studiopress, Woo Themes, Elegant Themes, and Thrive Themes.
Although I've used themes from all of them, the main ones I use now are studiopress.com or Thrive Themes. They have a lot of different themes to choose from, are SEO ready, and are fairly easy to setup (if you follow the documentation carefully you should have it setup quickly).
5. Shopping Cart – Samcart or Woocommerce
If you're going to build a solid sales funnel that converts, then choosing the right shopping cart is important. A lot of people don't really care about their checkout design and process, but it can really affect your sales.
The main shopping carts to use to sell your digital products are Samcart, Thrivecart, Easy Digital Downloads and Woocommerce.
Woocommerce is great to use if you want to host it on your own site and have a nice looking checkout page.
If you're looking to build elegant checkout pages that are made for conversions then choose Samcart or Thrivecart. The one I currently use for my sales funnels is Samcart. If you're just selling one-time digital products and don't need recurring billing, then they now have a basic pricing for just $19.95/month which gets the job done well.
6. Email Marketing Software – Active Campaign
Building your email list and building your relationships with your subscribers is one of the best things you can do for your online business.
There are 6 major email marketing services that most digital entrepreneurs use:
Aweber
Active Campaign
Mailchimp
Convertkit
Infusionsoft
Drip
If you've been around long enough, then you've probably heard of at least one of these email marketing services.
But which one should you use for your online business? Well, it really depends on your needs and business goals.
When I first started online, I used Aweber for email marketing and it served me well for many years. I was able to quickly create an autoresponder sequence, send broadcasts and it integrated well with many plugins including Digital Access Pass, Formstack and other plugins I was using at that time.
But I later outgrew it because I needed something that was better for automation. I was looking for a way to segment my list for the different lead magnets that I created.
At that point I starting looking at both Infusionsoft and Active Campaign. After a ton of research and testing, I decided to go with Active Campaign because I liked the responsive support, price (no upfront costs and low monthly fees), and most importantly the ability to create advanced automation sequences for my lead magnets.
If you need an advanced email marketing service that is budget friendly, then give Active Campaign a try.
Note: if you're a complete beginner, I would still recommend going with Active Campaign as opposed to something like Aweber or Mailchimp. It's a powerful tool and once you get the hang of it, you won't ever have to switch to something more advanced which can take time to figure things out again.
7. Membership Plugin – Activemember360 or Memberpress
Building a membership site can be daunting — especially if you're setting it all up yourself — but with the right plugins, you can alleviate most of the stress.
The main membership plugins are: Digital Access Pass, Wishlist Member, S2member, Memberium, Memberpress, Membermouse, Activemember360, and Optimizemember.
I initially started out with Digital Access Pass, and it worked well for it's purpose which is to protect content, but I realized there were several issues with it. First it was time consuming to set everything up, the user interface wasn't very user friendly, and many other issues. They seemed to have worked out many of these issues over the years with the updates, but it's overall much more clunky than some of the other membership plugins I've used.
The one I use now after a lot of trial and error is ActiveMember360. It has deep integration with Woocommerce, Learndash and of course, Active Campaign, which is my main email marketing software. Together, these plugins work extremely well to create a robust membership site and solid learning experience.
8. Landing Page Builders – Thrive Architect
There are many great landing page builders including lead pages, Thrive Architect, Instapage, Unbounce, Optimize Press, Elementor and Click Funnels.
In terms of landing page builders I look for the following:
– good user interface
– large library of templates (sales pages, optin pages, thank you pages, etc.)
– competitive pricing
Although I've used all of these page builders, I've settled on Thrive Architect as it's one of the simplest and most intuitive page builders I've used so far. They are also releasing TCB 2.0 soon, which should take it to the next level.
You can get Thrive Architect as part of Thrive Suite.