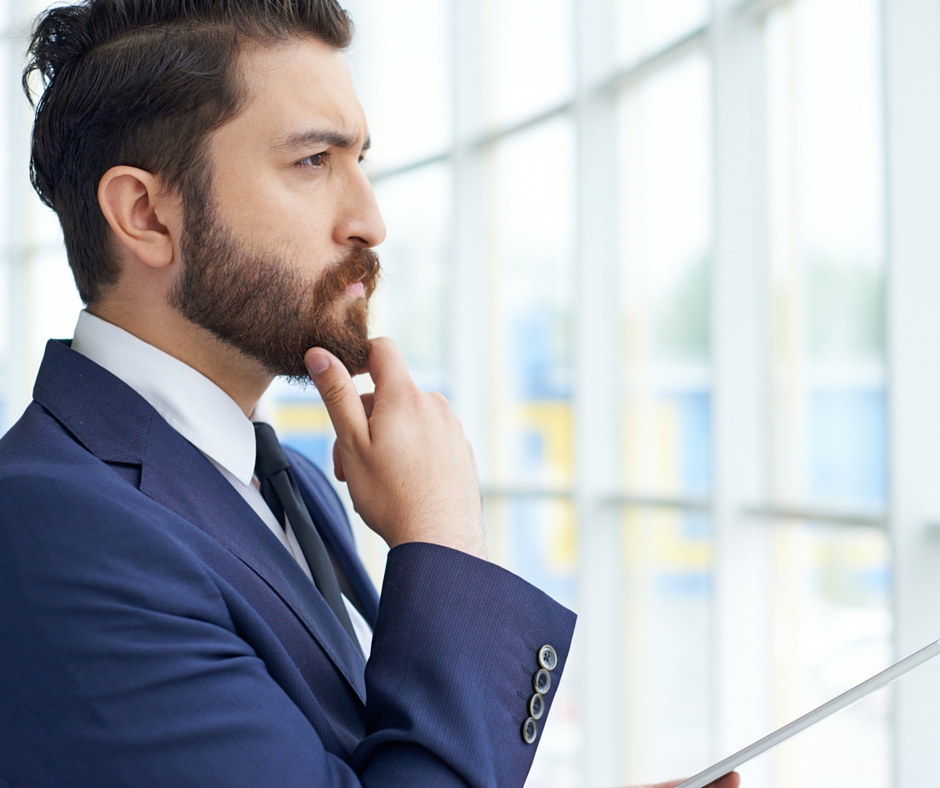 So you want to start an online business but don't know where or how to begin?
Or perhaps you already have an idea for a business, and would like to see if there is a demand for it before creating and launching your product or service?
If so, then don't despair.

In this step-by-step guide, you're going to learn how to start an online business in 10 simple steps, even if you have no experience, ideas or website.
1. Discover a Profitable and Viable Niche

Most aspiring entrepreneurs assume that in order to get started with their online business they need to simply enter a market or select a niche, create a product and hope that people will buy what they have to offer. 
Although their intentions may be good, building a profitable and sustainable online business doesn't always work out this way.  In fact, it rarely does, and most businesses fail because they failed to find a niche where there was a real need for their products and services.

Niches are discovered; they aren't chosen based on what you believe will work.  You discover a niche by seeing if there is a demand for your products and services.  Are people actively seeking solutions online? Are people willing to pay for your product?  Are there few options available to them?

One of the best places to get ideas for a niche is to use the Amazon.com marketplace.  You can determine quickly whether or not there is a need for a product or book.  Do a search for a keyword such (i.e stress management, self esteem, etc.) and see if there are books or products related to the topic.   If you notice a lot of reviews for each book and the Amazon sales rank is relatively low (less than 10,000) for the top books in that category, then it may indicate that it's a viable niche. 
If you don't know which topic or niche to start with, then start with something you know, are interested in, and have some expertise in.  Make a list of all your talents and passions.  So for example, if you're good at playing the guitar, and would like to teach others how to play, then put that on the list.  Then go through each of the talents and see what kind of demand there is for that topic in Amazon. 
2. Know Your Target Audience
Once you've settled on a potential niche, the next step is to validate it to see if there is a real need for your product or service. 
In other words, are people truly willing to buy what you have to offer? 
One of the best ways to determine if people are willing to buy from you is to ask them directly.  You can do this in two ways.
Surveys

1-on-1 interviews

By surveying your target audience, you'll quickly find out if you're on the right track or not.  When you're starting out from scratch and you have no people to survey, then it might be best to speak to 5-10 people that you know. 
Ask them what their biggest fears, frustrations, challenges and hopes are to see if there is an emotional need for a solution.  For example, if you all of the people that you speak to are women who have a problem maintaining the weight loss, then it may be possible for you to create a program or nutrition and exercise plan to help them maintain the weight. 
The key is to dig deep into their fears, frustrations, challenges and goals.  Find out what's really bothering them and the conversation that's going on in their head.  Write down the exact words they use to describe their situation ("I'm so stressed out from work and my relationship that I turn to fast food every time I feel the stress")  The more you can articulate the problem or challenges they are having in words, the more likely you'll be able to create a solution that will help them with it.

It's important to note that no matter what you sell — physical or digital products or services — there must be a pain point with your prospective customers.  If the emotional need is not there, then it's unlikely that when it comes to buy something they will, especially if it's a highly pricing product or service.  The higher the price, the more emotion there needs to be around it.

If you can articulate your customers problems better than they can, then they will assume you are the expert on the topic and will likely buy from you.  So this is why it's important to note all the details from your conversations so that you can craft your marketing messages, and solutions around that particular pain.  The more you are able to get into their head space, the higher likelihood of creating a successful and profitable product.
3. Create Your Irresistible Offer (Your Solution)

Your irresistible offer or product is essentially the solution to the problem, pain and challenge your prospective customer or client is experiencing right now. 
If you're not addressing the needs and wants of your prospect, then it's unlikely that you'll get them to pull out their credit cards when you present your offer to them.   That's why you need to really nail the problem or pain before crafting your solution. 
A lot of entrepreneurs make the mistake of taking all of their knowledge, expertise, and ideas and packaging into an ebook, or online course, without knowing if it will actually solve their prospects problem. 
You may be eager to start working on your product, but if you don't take the time to understand your prospects biggest pain points, then it'll be much more challenging makes sales — you'll have to spend more time, money and effort on advertising, since your conversion rates won't be so good. 
So take the time to first understand your customer — their fears, frustrations, hopes and aspirations — and then work on creating an offer with the goal of solving that problem they have. 
For example, if they experience migraines every day, and they just want to know how to get quick relief without having to pop an Advil or Aspirin each time, then create a natural solution around that. There's no point expounding on all the various treatments available, if they are only interested in natural cures. 
So that's why it's vital that you focus on their needs and wants first, before you create your offer.  If you do this, they will feel as though your offer was designed just for them, which is just what we're after.

4. Craft Your USP

If you want to separate yourself from your competition, then you need to position yourself differently by crafting your unique selling proposition (USP).  The USP is the answer to the question, "why should I do business with you versus your competition or doing nothing at all?"

When asked this question, a lot of small business owners and entrepreneurs make the mistake of making generic statements like, "we're better", "we're higher quality", "we're faster".  And that's all they'll say, hoping the prospect will buy what they're selling.
Unfortunately, that's not good enough.  If you want to differentiate yourself, then you need to offer your prospects something more compelling then "we're high quality".  What is it about your service or product that makes you higher quality?  Perhaps you use eco-friendly ingredients.  Or may you offer a better guarantee than your competitors.  Whatever the case, you need to convey this to your prospects so that it's compelling enough for them to buy your products or services. 
Consider the classic USP for Dominos: "Fresh hot pizza delivered to your door in 30 minutes or less or it's free, guaranteed". 
Notice that their USP is very specific.  They're not just saying, "we'll deliver hot, fresh pizza to your door".  That's not very compelling.  They added the time element (delivered in 30 minutes), as well as a guarantee (or it's free).  Anytime you make your USP specific, people will be much more responsive to your offer.

As my creative writing teacher used to say, when referring to my descriptive-less prose, "show, don't tell".  If you only tell, the reader won't be captivated.  Similarly, you should also show how your service is actually better than the competition.  Don't just tell people that you're better.  They won't believe you.  Show them that you are.

5. Choose Your Business Model (How You Make Money)

A business model is simply the way you make money with your business.  There are many ways to do this, but it doesn't mean that you need be using them all.  It's better to focus on one business model first, and expand as you grow your business. 
It's important to choose the right business model as it can determine how profitable and successful you'll be.  You don't want to choose a business model that gives you little return on investment for the time, effort and money you put into your business.  You want to make sure that you're getting a good return for every dollar or hour you spend on working on your business or marketing.

One of the best ways to make money online is to sell digital products such as ebooks, online courses, monthly memberships, etc.  It's a cost-effective strategy that requires very little investment.  You can create a digital product within a short time if you are focused.  Digital products also tend to sell very well online and have a very high return on investment (since you're not spending much money to create it). 
Some other business models to consider are:
One-on-one consulting, physical products, webinars, teleseminars, group coaching calls, audio programs, books, ads and sponsorships, done-for-you services, and affiliate marketing (promoting other people's products).

Start with no one or two of these business models, and once you've become profitable, then you can always add more over time to create increase your profits.  If you're just getting started, then it may be worth it to start with a digital product such as an ebook since they are very simple to create and you can sell them for a high profit margin.
The key is to start small and grow over time.  For example, if you're a blogger, then you can get started with monetizing your blog with ads, and later add affiliate products, 1-on-1 consulting, do-it-for you service and so on. 
6. Setup Your Website & Sales Funnel

Design a Purposeful Website
Before you drop a few thousand dollars on a website design, it's important to know the purpose of building your website.  Is it to collect leads, get people to signup for a free trial, or call to inquire about your services? Knowing the primary purpose of your website can give you much more clarity as to the design and structure of your website. 
If you're just getting started, you don't necessarily to spend a lot of time, money and effort creating a complex website.  If you're on a budget you can purchase a premium website theme and customize it. 
You can get premium website themes from the following places:

Theme Forest


StudioPress

Woocommerce

If you want to hire someone for your website design consider using Up Work.  Up Work is a great place to hire freelance web designers.  You simply post a job and get proposals based on your budget and requirements.

When setting up your website, you'll need the following pages as a minimum:

Homepage

About

Why Us


Products/Services

Testimonials

Blog

Contact
Setup Your Sales Funnel
A sales funnel is the sales process a prospect moves through, from initial contact with your brand to the final sale.
Why do you need a sales funnel?
You can setup a simple sales funnel for your business or a complex one.  If you're just getting started, then you'll want to create a basic sales funnel first.  A basic sales funnel could include the following elements:
Traffic Source (Facebook Ad, Google Ad, Google Search, etc.)


Landing Page (w/ Lead Magnet Offer)

Sales Page (w/ Core Offer)

Checkout Page

Thank You Confirmation

There's nothing complex about this sales funnel.  It has 5 basic steps a prospect has to go through in order to buy your core offer.  To setup this sales funnel you would need to create a lead magnet and core offer to make this work. 
Once you're profitable, then you can start adding more elements to increase your profitability such as upsells, downsells, and crossells.  So start with a basic sales funnel first, and then move onto a more complex on as you grow.

7. Learn to Write Compelling Copy
If you want people to read your website content, subscribe to your blog, click your social media links, signup to your email list, and ultimately buy your irresistible offer, then you'll need to learn how to write irresistible copy. 
If you can't convey the benefits about your offer to your target audience, then it doesn't matter how good the offer is — they simply won't read your messages, your emails or buy your products.  That's why it's important that you spend some time writing good copy for your offer and lead magnet to get the highest possible conversion rates.

Writing good copy, like any craft, takes time and practice.  Unless you plan to hire a copywriter (a good one will cost you $10,000+ to write a sales letter and $100+ to write a 500 word article), then it makes sense to take the time to learn how to do it yourself. 
There are many books and courses you can buy on copywriting.  Here's some great copywriting books to help you get started:

Everybody Writes: Your Go-To Guide To Creating Ridiculously Good Content by Ann Handley

The Copywriter's Handbook: A Step-By-Step Guide To Writing Copy That Sells by Bob Bly


How to Write a Good Advertisement: A Short Course in Copywriting by Victor O. Schwab

The Ultimate Sales Letter by Dan Kennedy

Great Leads: The Six Easiest Ways to Start Any Sales Message by Michael Masterson and John Forde

If you're new to copywriting and feel overwhelmed at first, then keep in mind that once you learn the basics of how to write a sales letter, headlines, emails, and so on, you'll get much better as you get more practice.  You won't turn into a Eugene Schwartz or Dan Kennedy overnight.  So be diligent and take the time to write often and work on mastering your craft.
8. Choose the Right Traffic Source
A steady stream of traffic is vital to the sustainability of your business long-term.  Without attracting traffic to your website, you won't get leads or sales for your business.  You can't just expect to create an amazing product and hope that people will flock to your site.  You also need to have a good traffic strategy in place to attract the right visitors to your website.

The problem that many entrepreneurs face in terms of building traffic is that they don't know where to begin and which platform to choose; should they start with Facebook, Twitter, SEO, Joint Ventures?  And because they're not able to commit to a traffic building strategy, they either don't get started, or they spread themselves thin by doing everything. 
The key to building targeted traffic to your website is to focus on a single source of traffic.  You don't want to be everywhere — at least not at first.  Pick one traffic building strategy and stick to that until you start seeing results. 
Keep in mind though, that not all traffic is equal.  It doesn't make any sense to start building twitter followers, if most of your audience is on Facebook or Instagram.  Go to where they are, and the traffic will follow. 
For example, if you find out that your audience is on Instagram, then start building your Instagram profile and followers.  Start to build a relationship with your audience on that one platform.  Later you can get your audience to follow you on other platforms as well including your email list. 
How do you know where your audience is?  Do some research.  Ask your target audience where they hang out primarily when they are online (blogs, Facebook, Twitter, etc.) and go from there.  You can also look at your competitors, and see where they have the most followers and engagement.  Find out where there tribe is, and that should give you an idea where to start as well.

9. Build a Targeted Email List
Building a targeted email list is the "holy grail" of online business and internet marketing.  Email marketing is by far the best way to generate sales for your business than any other platform including social media.  It's also traffic you control and with the permission of your audience, you can send emails virtually any time you wish. So if you plan to build an email list, or have been putting off doing it, then you need to start building an email list now.

Building your email list takes time.  You can't expect to build a list of 10,000 overnight. But you can build a list of 500 or 1000 subscribers relatively fast if you focus on the right traffic strategies. 
One of the fastest ways to build an email list is to pay for advertising.  If you pay for ads, you can start getting traffic immediately.  You can use Google Adwords, Facebook Ads or Bing Ads to setup a campaign and start driving traffic to your landing page. 
If you don't want to pay for ads, and want to build your email list organically, then guest posting is one of the best ways to do this.  Not only will you get traffic to your landing page from the published post, but you'll also start attracting search engine traffic if you are ranked on the first page of Google for your primary keywords. 
Regardless of whether you are using free or paid strategies to drive traffic to your website, the takeaway is that you need to start building your email list since that's how you're going to make sales for your products and services.
10. Optimize and Scale Your Business

Your online business is up and running, and you're getting some traffic, leads and sales.  Now is a good time to optimize and scale your business for increased profits. 
Here are 5 ways to take your business to the next level:
Increase your traffic by diversifying traffic sources and increasing your ad spend

Increase website conversions to get more leads

Offer more products and services (upsells and crossells)


Ask for testimonials and referrals

Build a virtual team to streamline your business

You don't have implement all of these optimization strategies, but focusing on even one of them should boost your profits.  There more of these profit pockets you optimize, the better results you'll see. 
For example, working on your landing pages using A/B test for your headlines and bullet points can sometimes double or even tripe your optin rates.  That's why at this stage it's important to test different ads, ad copy, landing page copy, and so on. The idea is to pick a pocket and optimize it until you see results. 
There's nothing mystical about starting an online business.  You don't need a fancy degree, an MBA, or a PHD to start a business.  If you're passionate and knowledgeable about a certain topic, then you can start an online business around that topic.  If you are diligent, focused and follow these 10 simple steps, then you'll be up in running in a matter of weeks.