My Top Resources for Creative Entrepreneurs
The following is a list of my best resources to help you launch and grow your business.  I will continue to update this list as I find new tools to help make your life easier.  I have also included special promos wherever I could find them so that you don't have to pay full price (some companies don't offer promos unfortunately).
Keep in mind that these are affiliate links and I get paid every time someone makes a purchase via the links.  The reason why I'm providing you with these recommendations is because I believe they are hands-down the best available and the ones you'll most benefit from.  I hope you find it useful!  If there's any other tools or resources that you recommend, please email me and I'll review it.
Bluehost (hosting) – Out of all the cheap shared hosting I've used over the past 8 years – from Hostgator to 1and1 (the worst of all) – I'd have to give Bluehost an emphatic nod. Why? Because there's no other place on the web you'll get the best bang for your buck in terms of performance, cost, and overall user experience. If you're serious about having fast loading websites with great 24/7 customer service, then I recommend Bluehost wholeheartedly. You can now get Bluehost for $3.49/month + a free domain.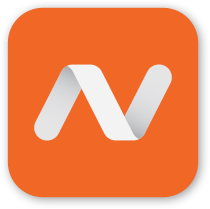 Namecheap (domains) – Since 2012 I have switched to Namecheap from Godaddy to register all my domains. Unlike Godaddy, they don't have over-the-top upsells/crossells on their checkout pages, intrusive advertising, repulsive user-experience and interface – not to mention all the issues with hacking they've had over the years. If you're looking for a secure domain registrar that also values your business and your privacy, then go with Namecheap. My clients and I have had nothing but positive experiences with them. Use the coupon code: "UNDERTHESUN" for 8% off your .com registration.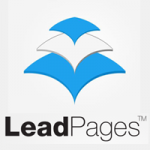 LeadPages (landing pages) – Before stumbling across Leadpages, I used to build all of the landing pages for my clients myself – optin pages, sales pages, thank-you pages. It was incredibly time consuming so I had to outsource a lot of it which costed me hundreds of dollars for a single design. But once I joined a webinar on Leadpages, I was sold on the benefits and how much time and money it would save me. I have been using Leadpages for over a year now, and it has exceeded my expectations in every way. If you're looking for a fast way to build your website pages without having to dish out extra cash to hire a designer, then get Leadpages. Get over 33% off the Standard account when your purchase annually.
Studiopress (website themes) – Most of the websites I build use the Genesis framework by Studiopress, including SimpleStartup.net. I have tried using other premium themes, but for one reason or another I could never finish a site with them. Studiopress offers SEO friendly and mobile-responsive themes and has a strong community around it. So if you ever get stuck building your site, then you'll be taken care of. They also have some good tutorials for each theme which you can access from the backend. You can either purchase the genesis framework separately and the child themes seperately, or you can buy the PRO version which gives you access to all the templates for $349.95. If you build a lot of sites for yourself or clients, then go with PRO – otherwize purchasing separately will suffice. Note: They don't offer discounts for Studiopress themes upfront, but if you purchase a single theme, you'll get 25% off every other theme you purchase thereafter as a "returning customer discount".
Aweber (email marketing) – As with hosting, I've tried many email marketing softwares over the past 8 years. The one I always come back to is Aweber because it's extremely user-friendly, easy to manage my lists and send broadcasts. Get a free 30-day trial.
Depositphotos (Royalty-free images) – I use Depositphotos when I need images for my blog and for my clients. They have a large selection of royalty-free images that you download for a reasonable price compared to their competitors.
Elance.com (outsourcing) – This is my goto place to hire freelancers. The calibre of freelancers you can find on this site is amazing. I usually use this site for higher-end projects like copywriting, link building, web design, etc. If you're looking for high quality work with a reasonable budget, then you can't go wrong with elance.com. You can start by posting a job for free.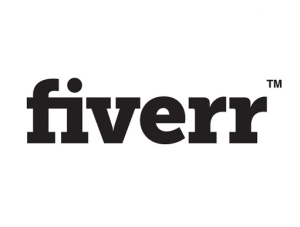 Fiverr.com (outsourcing) – Did you know that you can outsource small tasks for $5? This the place I go if I ever need something completed quickly and cheaply, such as a cover design, audio editing and more. You can usually find providers that can deliver high-quality work in a short period of time. Make sure to do your due diligence, though, and look at their reviews and feedback. You can also message them and ask any questions you may have before selecting them for the project.
Udemy.com – Anytime I want to learn a new skill, I find myself browsing Udemy. They offer a diverse set of courses on business, marketing, productivity, web design, excel, music, photography and much more. I've used other online learning platforms before, but I prefer Udemy because it allows me to cultivate new skills from many different instructors with different backgrounds. Check out Udemy.
Focusatwill.com (productivity) – I normally don't work well when there's music playing in the background, but when I tried focus@will, all that changed. The scientifically created music not only alleviated that problem, but ended up enhancing my concentration as well. I don't perform any writing session now without first turning on the focus@will player. You can listen to a wide range of classical, ambient, nature sounds. If you have ADHD, then they have something to help you too. If you have problems maintaining focus, then I'd suggest giving focus@will a shot. Sign up for a free 30-day trial to see if it's right for you.